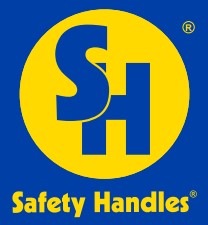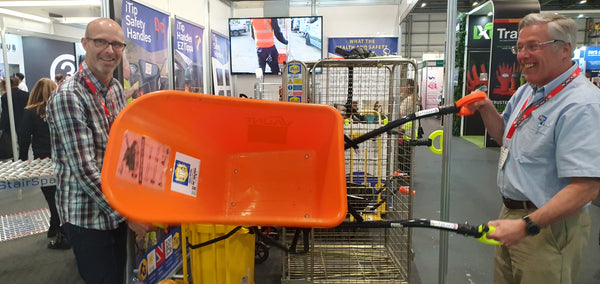 Health & Safety Show Excel 23
iTip Handles was one of the exhibitors at the event in 2023. The event is Europe's leading event for health and safety professionals. It provides visitors with an opportunity to meet with suppliers showcasing their latest innovations in health and safety products and services.
iTip Safety Handles are a cost-effective safety decision for wheelbarrows, sack trucks, wheelchairs and cement mixers. They introduce a proper ergonomic handle that rotates as the device is moved, proven to reduce the chance of injury to the back and wrists by the Health and Safety Executive. Adding iTip® Safety Handles is an effective way to reduce manual handling injuries. They have been thoroughly tested by the Health and Safety Executive (HSE). By adding to wheelbarrows, sack trolleys, roll cages and wheelchairs they can add protection to construction, health workers, distribution and landscapers.
iRoll Safety Handles are a revolution in roll cage safety. They reinforce training and remove or reduce many safety issues. Once iRoll Safety Handles are on users are always on the correct side for the casters AND at the optimum height for moving a roll cage. The unique ergonomic radial design allows operators to find a comfortable position, reducing risk, strain, injury and musculoskeletal disorder. On completion of a delivery, simply lift off the iRoll Safety Handles to allow the door to be opened.