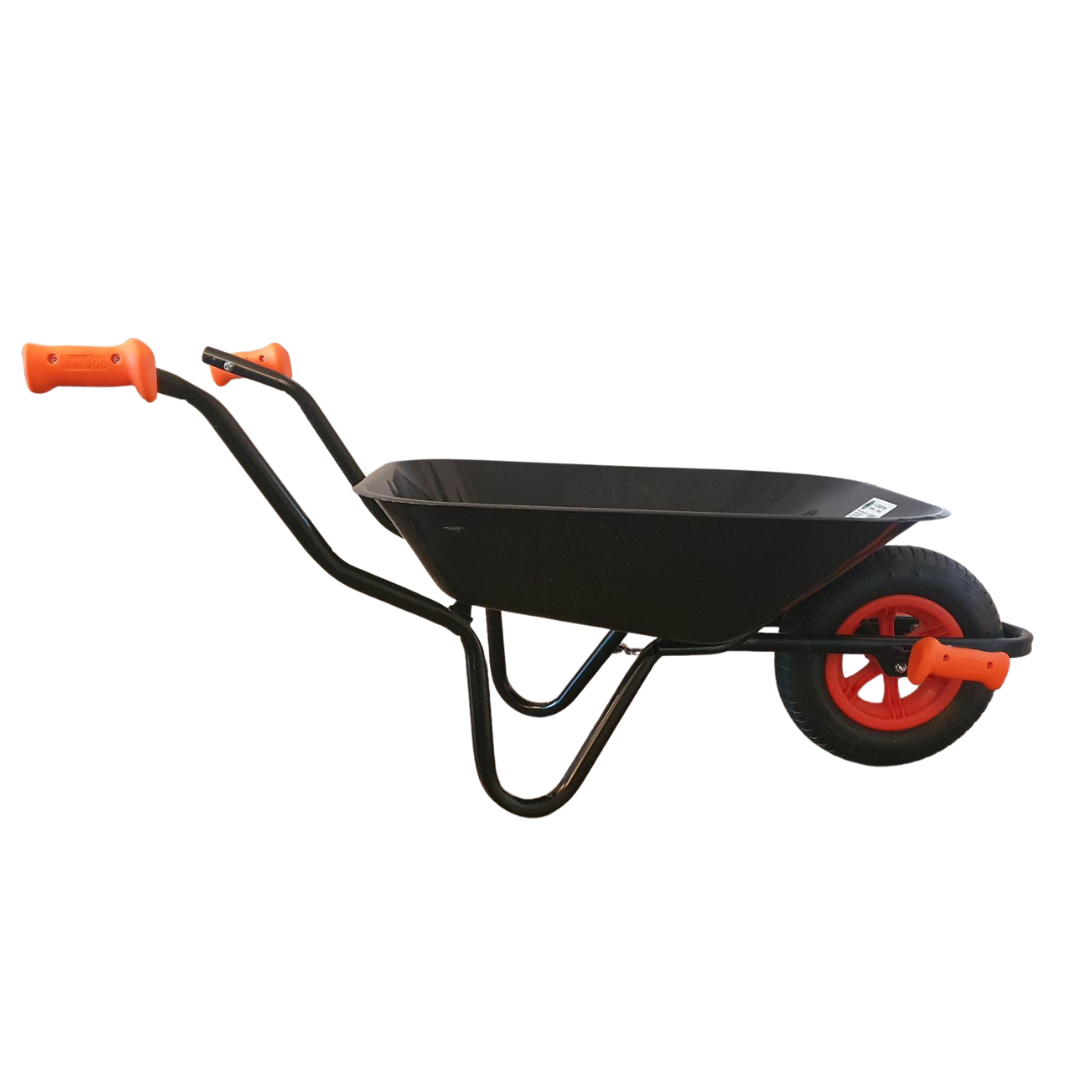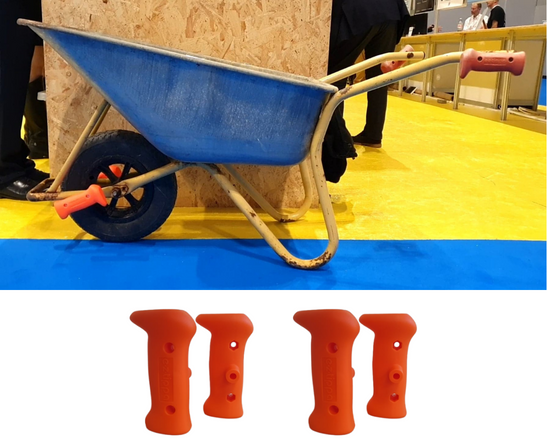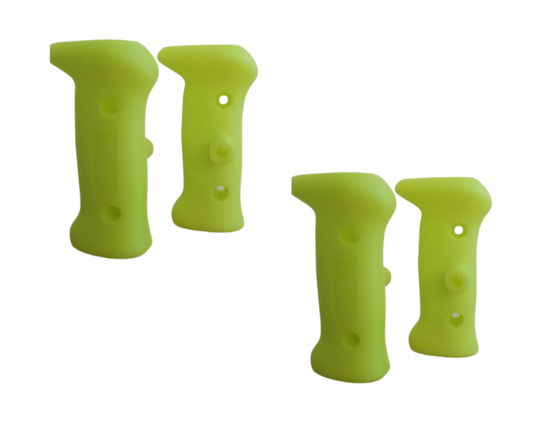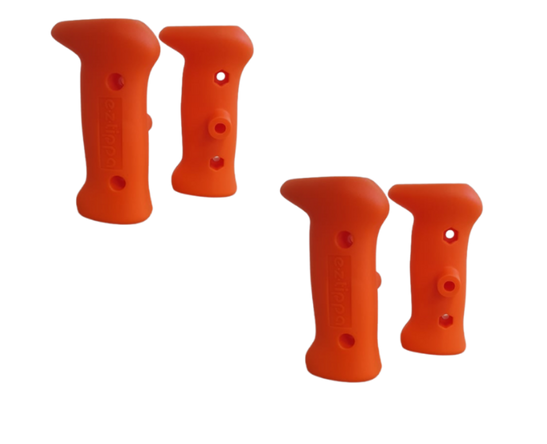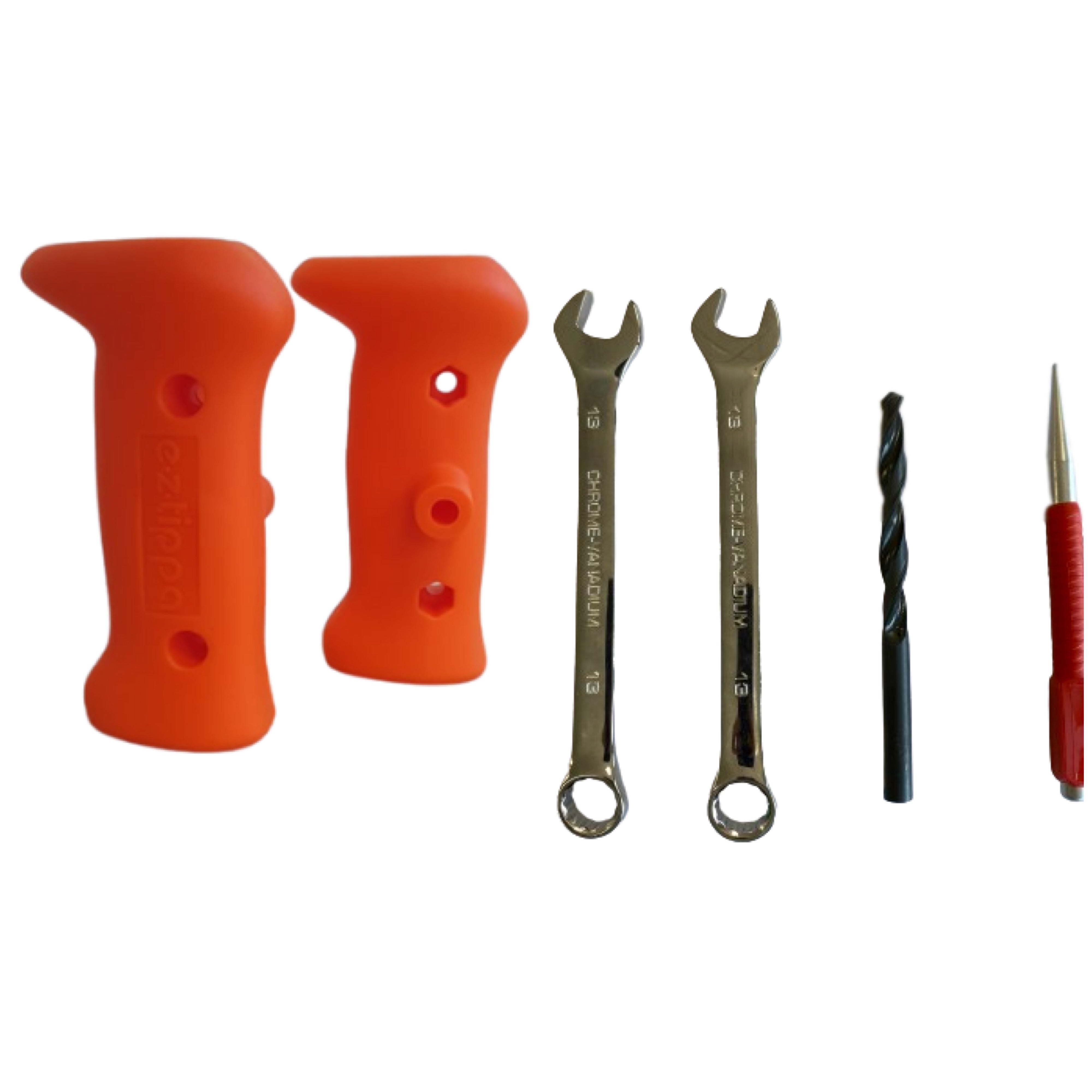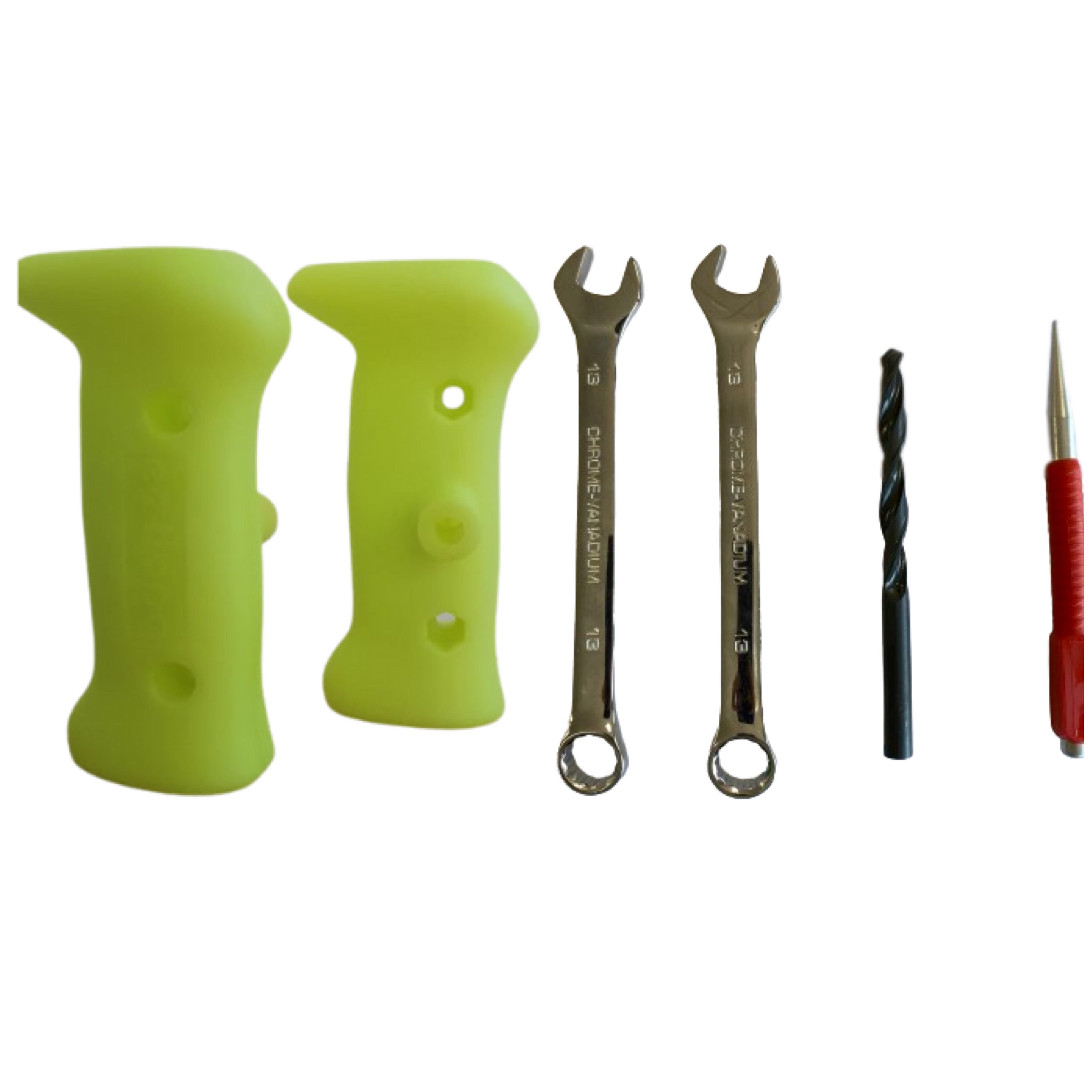 2Tip 2-person wheelbarrow lift set (note wheelbarrow not included)
 2-person wheelbarrow lift pack 


In "muck away" activities typically carried out by maintenance departments, there is a need for teams of two to lift and tip the wheelbarrow together, over the side of a low-sided truck.  

Reduce the number of days your colleagues are off from work with back problems both short and longer-term. 

Traditionally a user would run up a plank into a skip with the wheelbarrow, but this is particularly unsafe.  A double lift of a loaded wheelbarrow into a low-sided truck is seen as the viable alternative, although it places a lot of danger on the two users' back with heavy weights involved. Also, especially at the wheel end, there is a high chance of dropping the wheelbarrow as no real handles exist. EzTip reduces the chance of back injury and provides a firm handle at the wheel end. 

EzTip is ergonomically designed handles for wheelchairs, sack trolleys, roll cages, wheelbarrows and hand cleaners. By using ergonomics, they rotate to add safety and ease of use when manoeuvring and tipping. They can also be moved between devices.  

This pack contains two sets of EzTip Handles with fixing bolts. The current introductory offer includes drill bits for fitting. 



Share some content to your customers about your products.
Share some content to your customers about your products.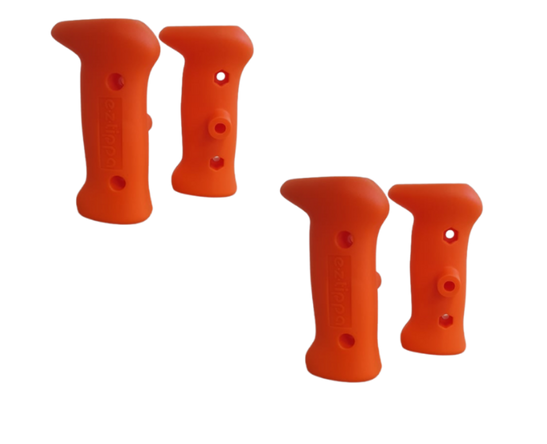 Happy Customers
Product Reviews
Office Manager,  Wolverhampton
"Not being particularly tall I have never been able to operate a sack trolley. My work requires us to move stuff around so I'm often loading them up but have to ask another member of the team to actually move it. Not anymore! It made me feel included and was a great boost for myself esteem as well as mental health."
Health& Safety Supervisor Chichester Contract Services
"The set we have were fitted to a sack truck we had for our bulky household crew. Feedback appears to have been good and I believe our grounds department are keen to try them out on their wheelbarrows."
Equestrian Stable Manager
Thanks to everyone at iTip for helping with my wheelbarrow solution. Arthiritic hands and wrists are not joke with horses and muddy fields."
Step 1
Firstly remove the existing handles.
Step 2
Depending on the width of your wheelbarrow arms, slide the provided spacers on before the handles so they fit well.
Step 3
Then take the iTip® Handles and slide over the wheelbarrow arm. Finally using an electronic screwdriver tighten the self-drilling screws...but not too much!
Step 4
Repeat the process with the other handle and you are ready for action. Its good practice to check the grip of the new handles periodically.
Easy & Minimal
Maintenance
ITip require very little maintenance. Occasionally check the fixing screws are still tight. Apart from that from time to time and depending on where you've been using your equipment you may find a quick clean and application of either silicone spray or WD40 (or similar) to the faces of the D handle and the connector that slide past each other. This will ensure nice smooth operation for many years. 
Download Maintenance Instructions